What is 3D Printing?
3D printing or additive manufacturing is the construction of a three-dimensional object from a CAD model or a digital 3D model. It can be done in a variety of processes in which material is deposited, joined or solidified under computer control, with material being added together (such as plastics, liquids or powder grains being fused), typically layer by layer. Extract from Wikipedia.
Our 3D printing zone
We currently have the following machines, with more coming!
TWO Original Prusa MINI+
Featuring a 7″×7″×7″ (18×18×18 cm) build volume, the MINI+ is a fully-equipped 3D printer. Featuring sensorless homing, automatic Mesh Bed Calibration… full specs from Prusa3d.com
ONE Original Prusa i3 MK3S+
Coming soon!
Consumables
We provide the following filament in a range of colours for printing, for a small cost:
Makers can also bring in their own filament to use.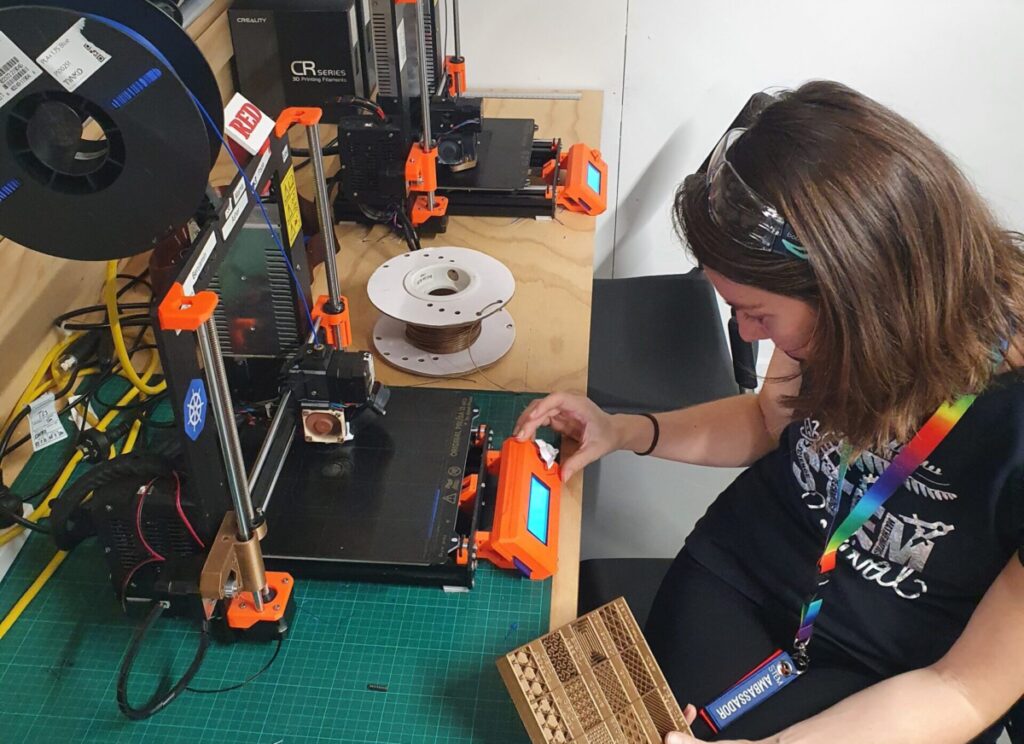 Check out some examples of the projects our makers have been working on…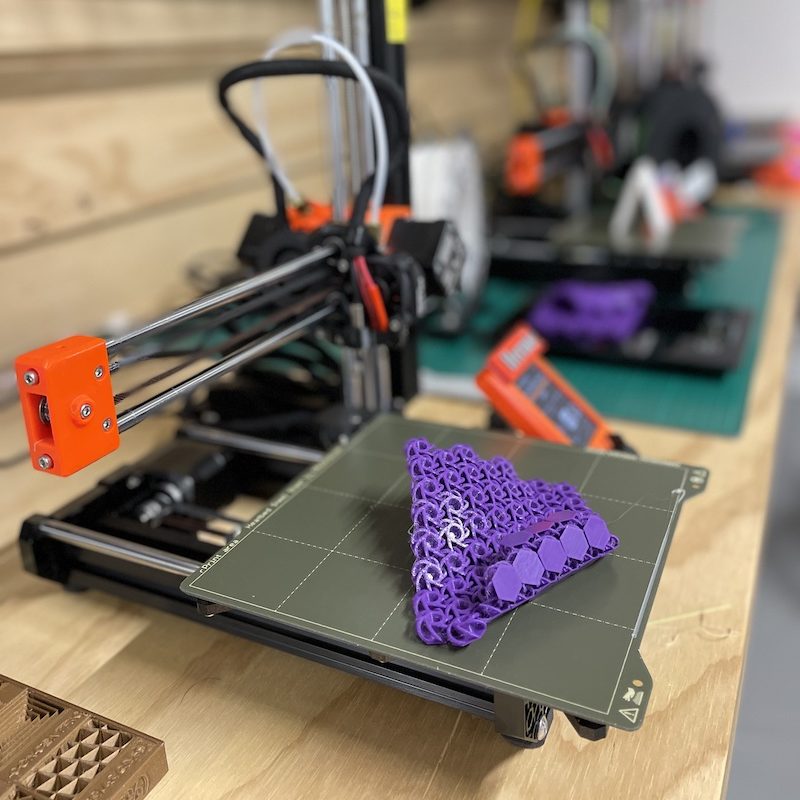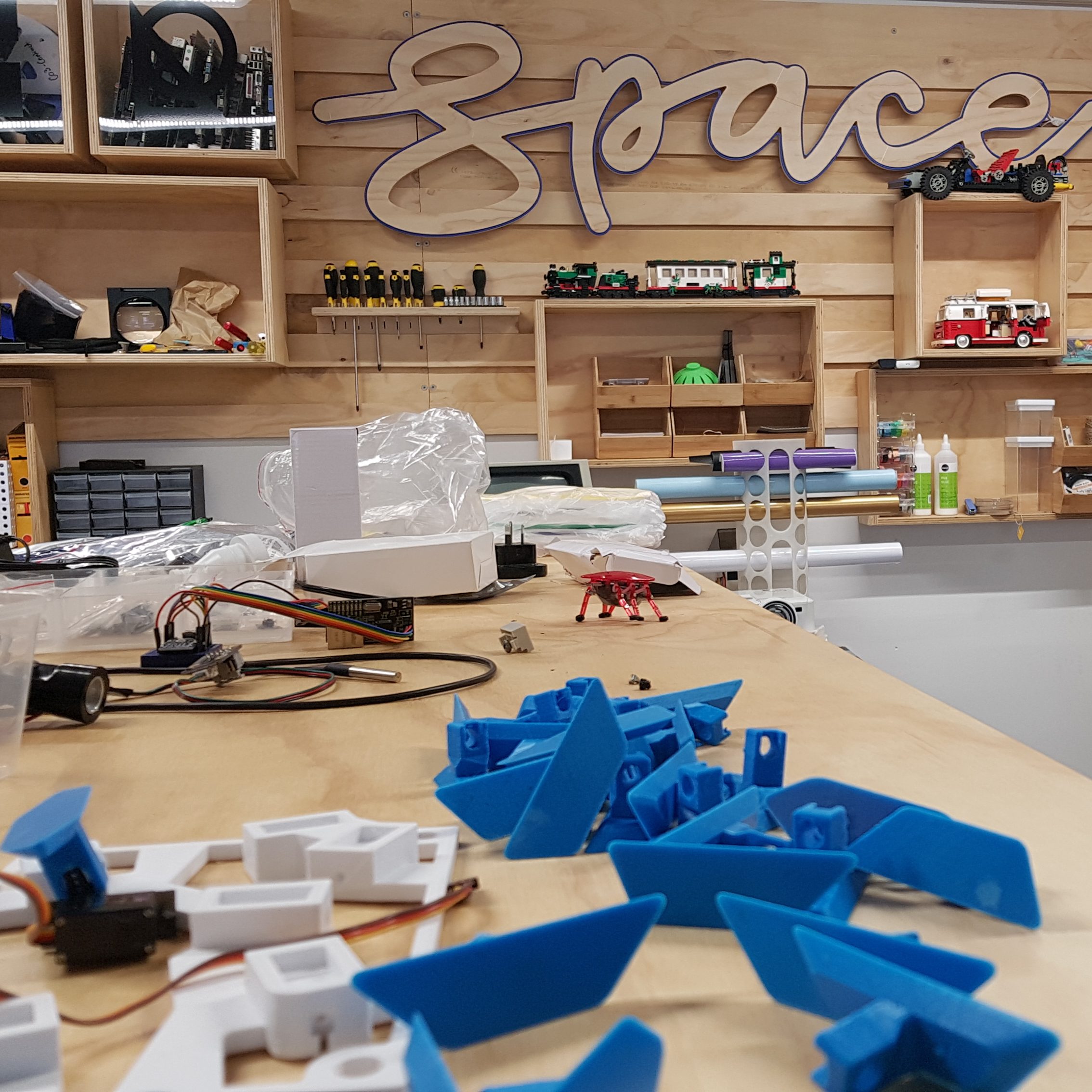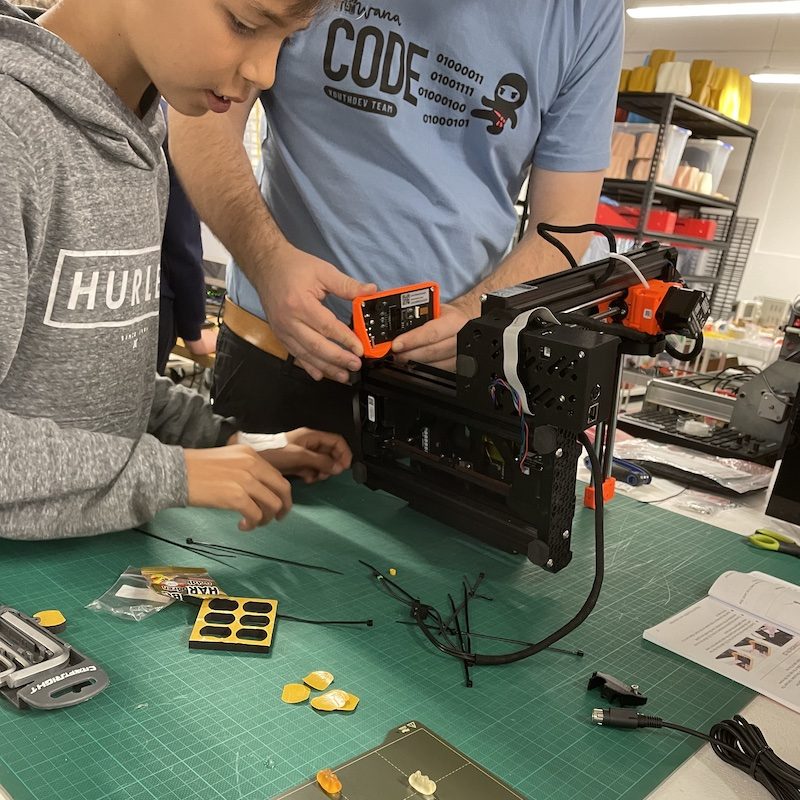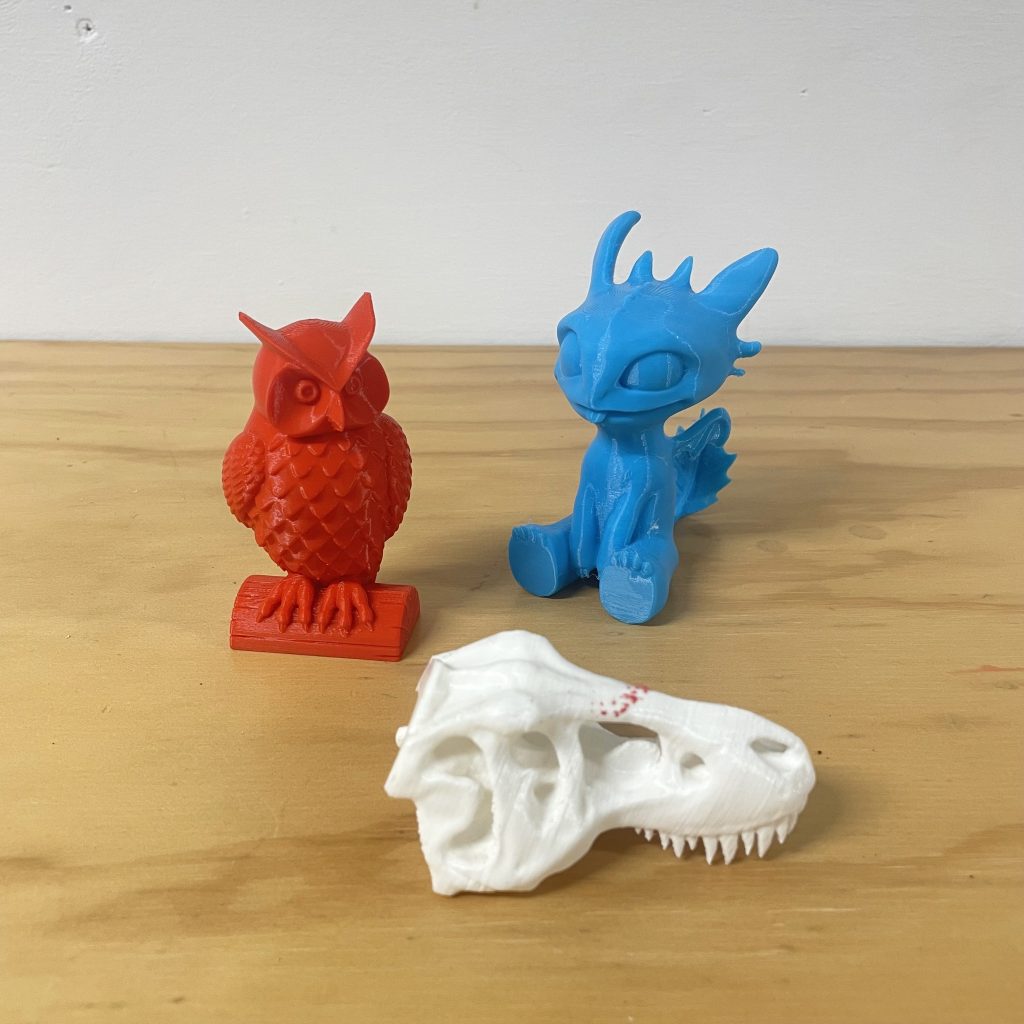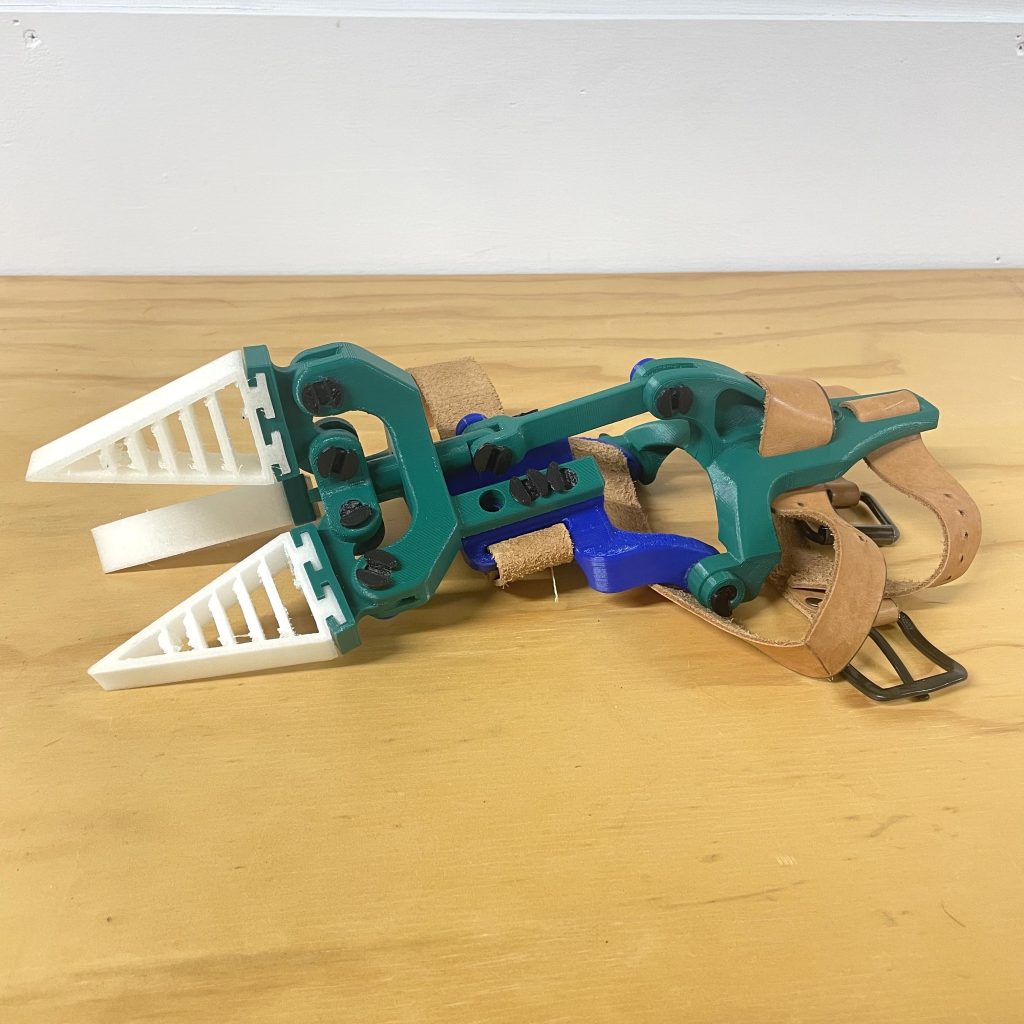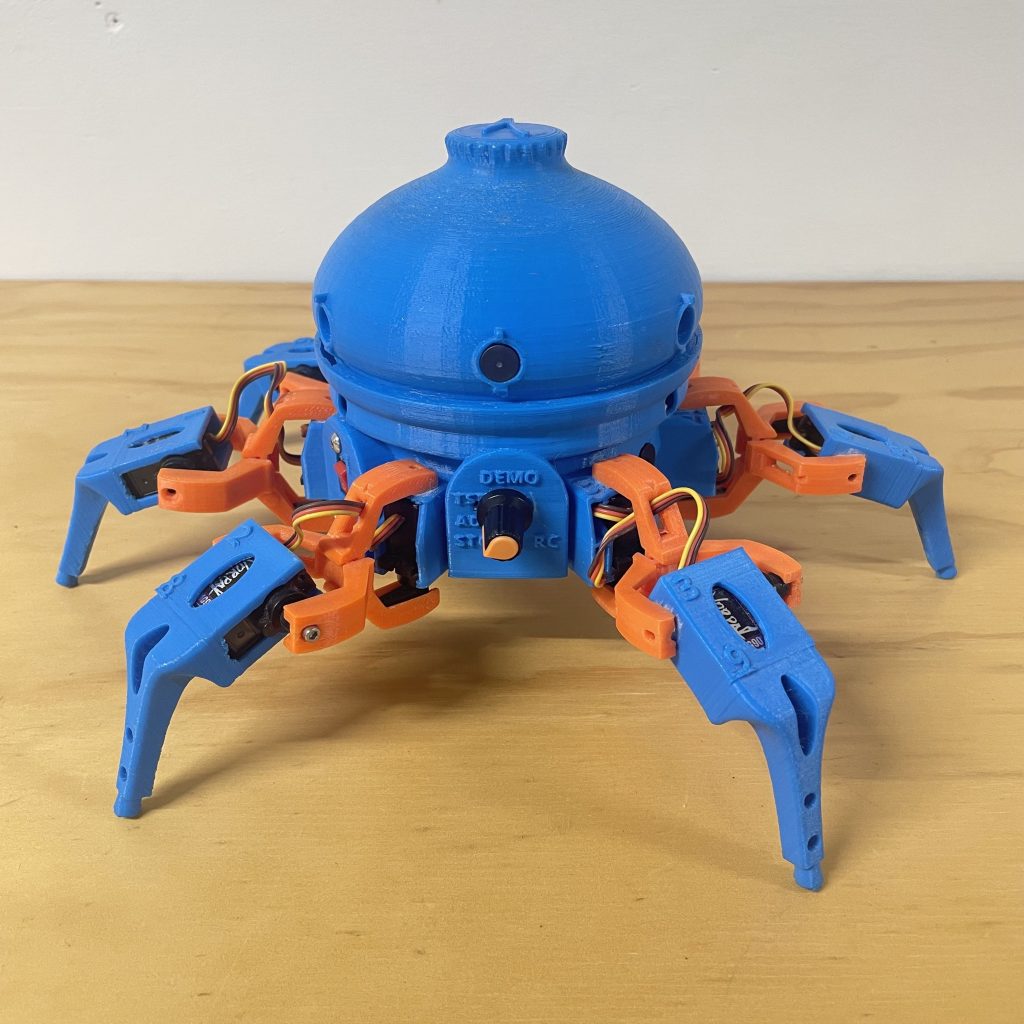 Ready to try 3D printing?
---
Other services
We also provide a custom 3D printing service in Tauranga, Bay of Plenty. Contact our team for more information.
Head over here to see how our latest workshop went, utilising 3D printed, laser cut and electronic components