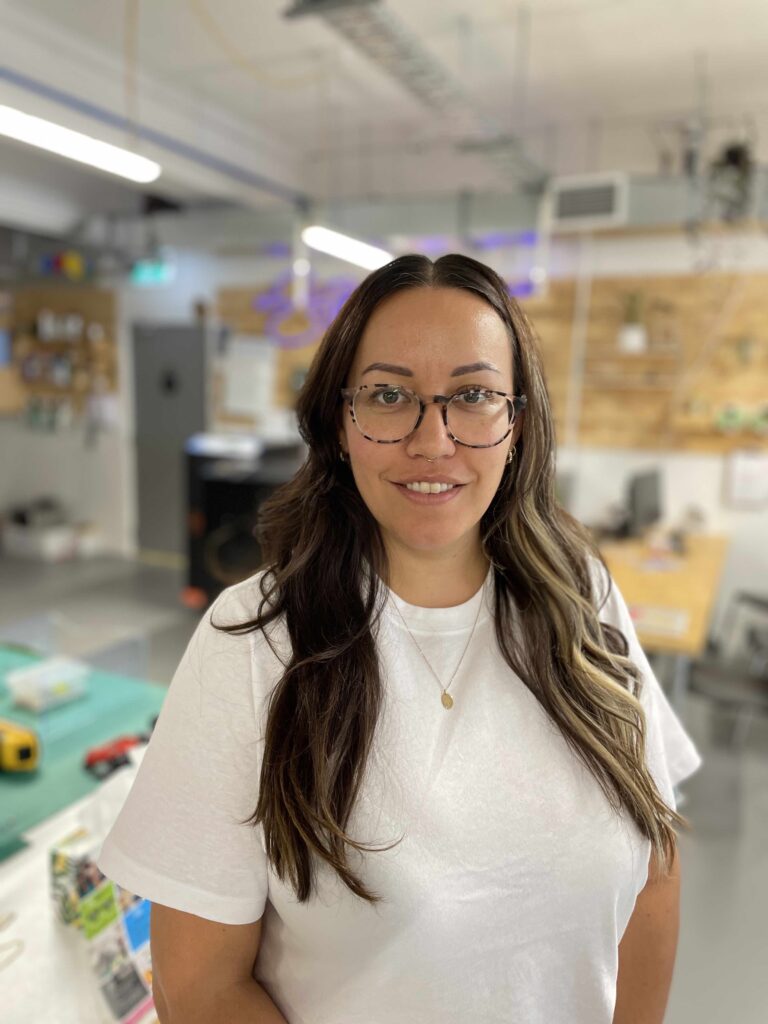 Community Liaison
Te Ara grew up in Tauranga, and has recently moved back to settle in Papamoa after spending 11 years in the UK, working in marketing, event management and digital production whilst seeing all that Europe has to offer.
Te Ara has always been a maker and you'll more often than not find her deep diving into her latest hobby obsession – whether that be figuring out how to upcycle vintage sleeping bags into tote bags and jackets, or making her own croc charms from polymer clay.
She is keen to get stuck into her role at the Tinkd Makerspace, helping to provide access to technology and equipment, people otherwise couldn't get their hands on. She can't wait to share her passion for learning and making with kindred spirits in the community.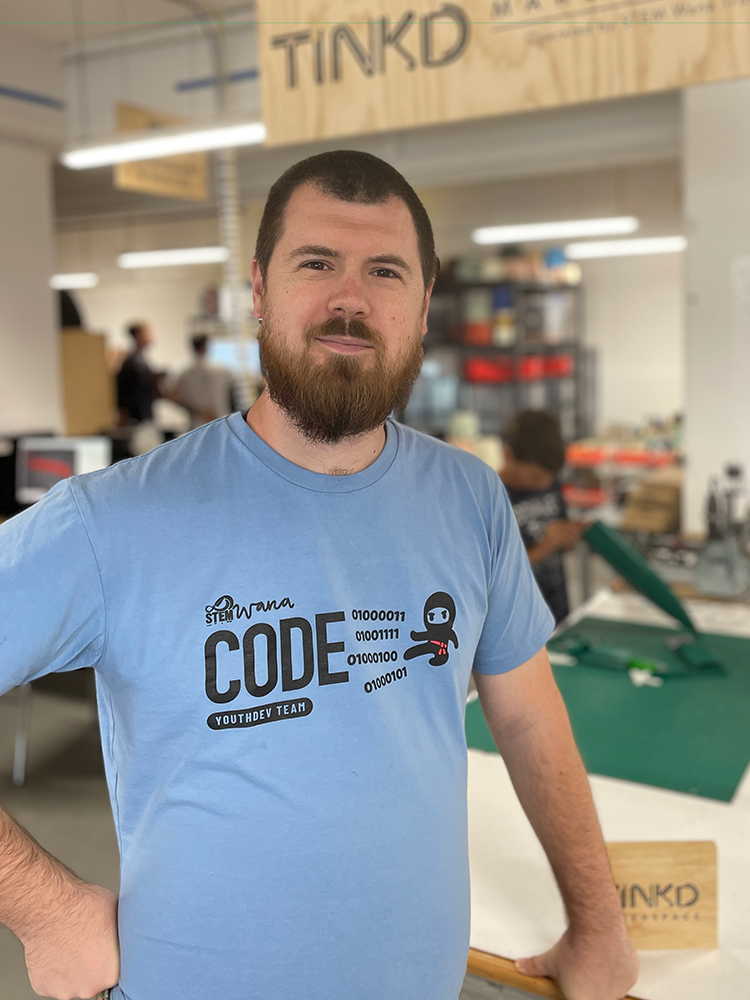 Sessions Coordinator
Jason absolutely loves entrepreneurship, personal growth and all things technology so when he found out about Tinkd Makerspace he was hooked.
He volunteered here for a couple of months and when the opportunity to work as the coordinator came up he jumped on it immediately. He's always had a view that any problem has a solution and anyone can learn anything if they set their mind to it, so he's gathered a wide range of skills that make him a great "goto" for help in a place like Tinkd Makerspace and if he doesn't have an answer he will either find one or someone who does.
The things he can support are: intermediate IT support, intermediate woodworking, 3D modelling, basic sewing (yes both hand and machine), leather-working, electronics assembly (robotics, computers etc.), 3D printing, lego mastery and shield making (that's right, medieval shields) and so much more. He's incredibly excited to be working in this role and helping everyone out with their projects.