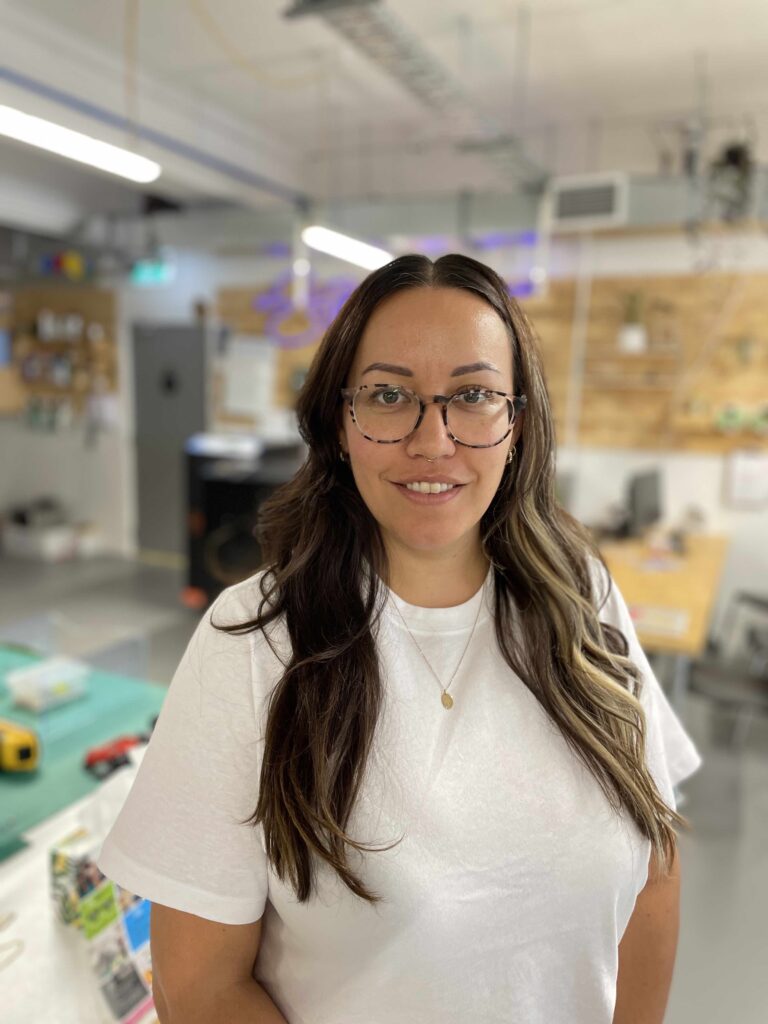 Community Liaison
Te Ara grew up in Tauranga, and has recently moved back to settle in Papamoa after spending 11 years in the UK, working in marketing, event management and digital production whilst seeing all that Europe has to offer.
Te Ara has always been a maker and you'll more often than not find her deep diving into her latest hobby obsession – whether that be figuring out how to upcycle vintage sleeping bags into tote bags and jackets, or making her own croc charms from polymer clay.
She is keen to get stuck into her role at Tinkd Makerspace, helping to provide access to technology and equipment, people otherwise couldn't get their hands on. She can't wait to share her passion for learning and making with kindred spirits in the community.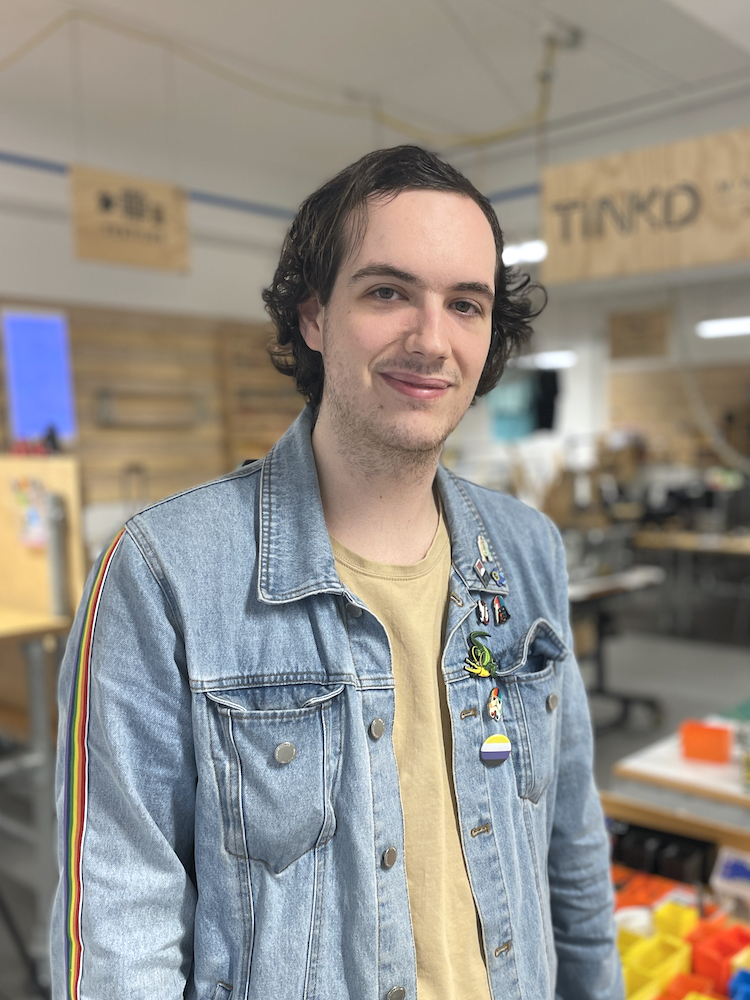 Sessions Coordinator
Cesar (pronounced say-za) has been a passionate maker all his life. He likes to think of himself as a jack of all trades; he has over eleven years of experience making (and breaking) things, and is always more than happy to help out.
Since long before he could remember, he's been curious about how things work. This, of course, evolved into discovering for himself how things work, usually with the help of a screwdriver, a hammer, and a good set of pliers. This love of taking things apart and putting them back together has taken many forms over the last few years: winning the national EPro8 competition, making it to the finals in Vex Robotics, building replica props and costumes from movies and games, or spending far too long over-engineering solutions to very easy problems.
He's been volunteering at Tinkd for almost as long as it's been open. He can usually be found lurking near the 3D printers or the laser cutter, and always more than happy to talk about the space, the machines in it, and any of the (many) projects that he has going on.
He's currently working on building a life-sized R2-D2 replica, so keep an eye out for that.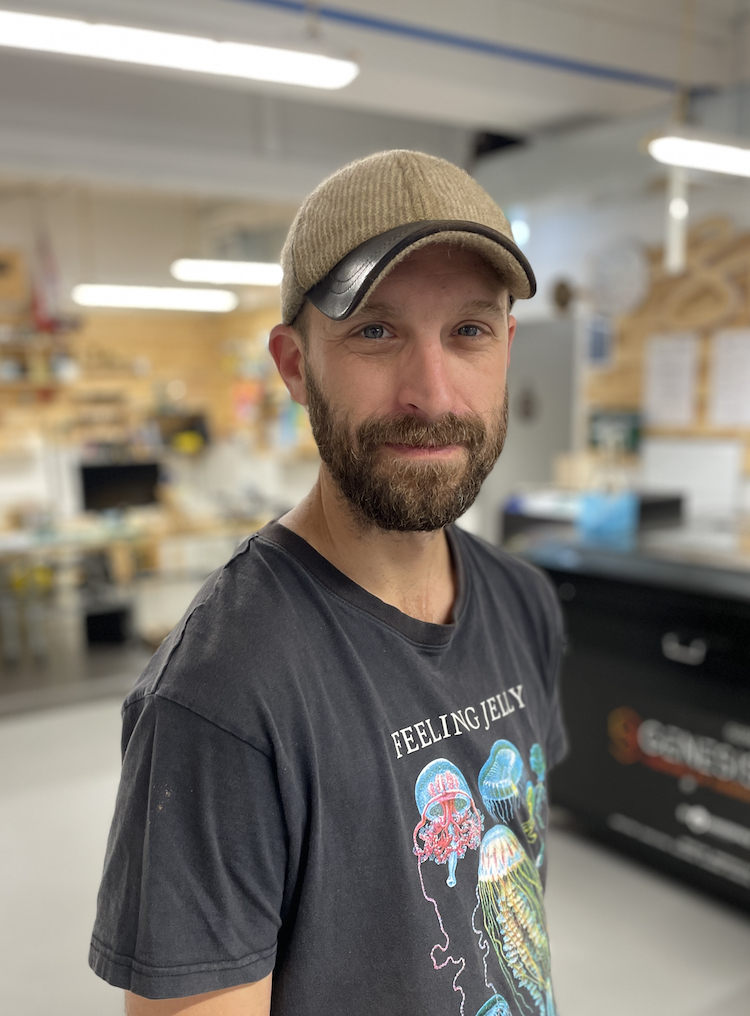 Sessions Coordinator
Jim has grown up with making and breaking things all his life. From a very early age he was taught to use tools to fix and build anything that the family owned.
He's been building homes for the past seven years in New Zealand and about 15 years back in the states in some sort of capacity. He also owned a landscape company for a few years when he was 17.
Jim always has a project on the go, big or small and has worn many hats over many careers, cars (repairing and restoring), woodworking, sewing, electrics, metal working, welding, composites (i.e fibreglass and Carbon Fibre) , painting cars and fixing heavy machinery.
He really enjoys assisting others with their projects and likes to teach people skills they may be curious about. His thirst for learning new technology will never end and he's looking forward to learning all he can as the world changes.