By Tia Lush – 29 October 2023
This October's Tauranga Repair Café on Saturday 28th October was rather special as we also celebrated our first birthday. The event was filled with activity and the volunteer repairers were in force in their new branded bright T-shirts (made in Tinkd) and many items were repaired and fixed. Some highlights included:
A toy electric car, successfully diverted from landfill by checking and reconnecting the fuse!
A princess tutu outfit with a torn organza skirt. Also repaired in time for Halloween next week.
A small metal stool which had sheared off on the welded points and was fixed with some new drilled holes and replacement bolts and nuts.
A toaster (it wouldn't be a repair café without a toaster making an appearance).
A broken plate fixed with the visible mending method of Japanese Kintsugi using gold leaf.
Our child-friendly 'take apart' table was again very popular with our younger visitors and future volunteer repairers!
---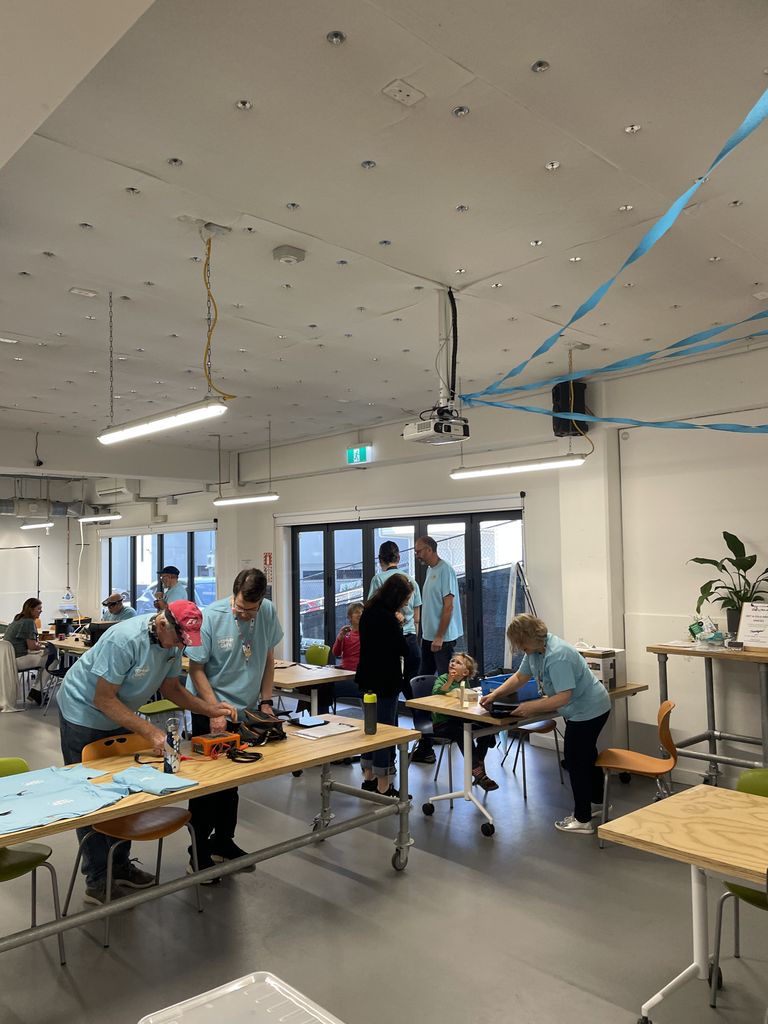 After a successful morning of fixing and repairing, we relaxed and sat down to celebrating a year of repairs and took a chance to share some fun facts about our year of activity. Such as racking up well over 350 volunteer hours, with certificates to our 'foundational members' who have been with us since the beginning, as well as proudly being able to divert more than 400kgs from landfill as a collective. A huge thank you to all our awesome volunteer repairers and coordinators for their tremendous contribution.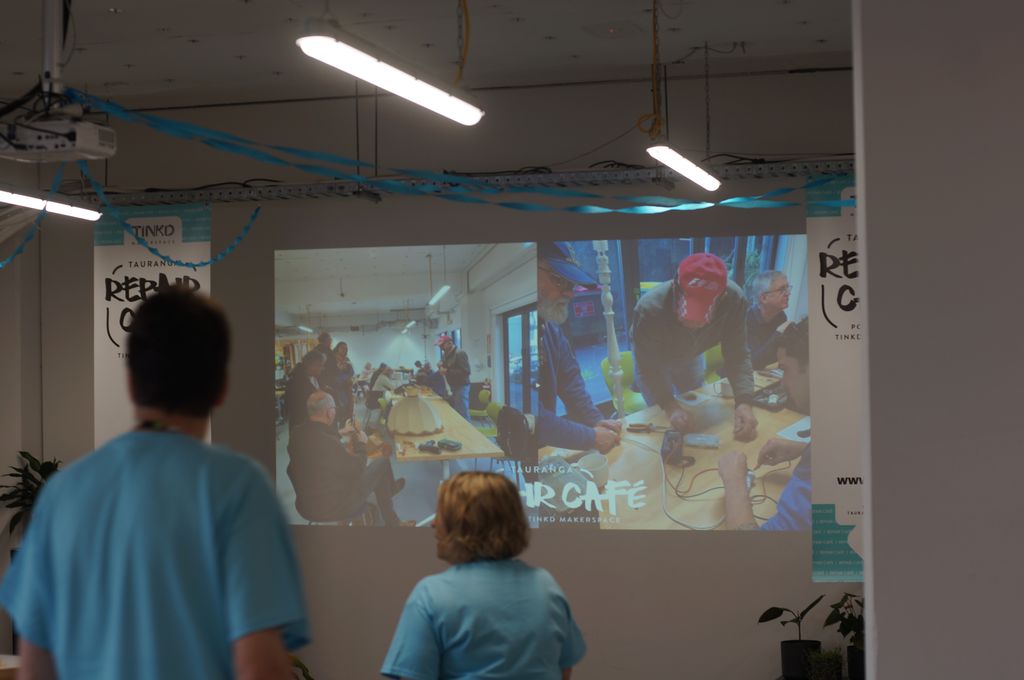 We also acknowledged the generous support given to us from Tauranga City Council – Resource Wise Community Fund, which will allow us to buy some much needed tools and equipment as well as provide some training and up-skilling for our volunteer repairers. Thank you to TCC for the support!
A special mention goes to Repair Café Aotearoa for their help and assistance and continued support to ensure that we remain connected to all the other amazing community groups around Aotearoa and the world doing good for our community as part of this movement.
We're already looking forward to another year of repairing, fixing, and spending time together to learn new things and meet new people.
---
Tauranga Repair Café is powered by Tinkd Makerspace and supported by Tauranga City Council and Repair Café Aotearoa.